ARABCLICKS
THE Affiliate Network Of
The Arab World
ArabClicks is the performance-marketing network for the countries of the GCC – United Arab Emirates, Saudi Arabia, Kuwait, Bahrain and Oman – with influence throughout the Middle East and North African regions, as well. We provide game-changing solutions for the e-commerce marketing industry in the Arab world, together with a deep understanding of unique, localized needs. Based in Dubai, we have strong relationships with the leading local advertisers, affiliates and influencers to ensure offers and traffic sources no other network can provide, thus creating collaborative opportunities that are highly profitable for both sides. We deal with the highest converting products and services, which in turn increase sales and drive revenues on a mutually beneficial cost-per-sale basis. With over 20 years of experience in online performance marketing, and our on-the-ground, fully Arabic services and support team, we are uniquely positioned to create a profitable business opportunity for advertisers and affiliates alike. We, at ArabClicks, are passionate about your success. Whether you are a brand looking for more customers, wanting to increase your income or an influencer looking to monetize your social channel – partner with us, generate more profit, and empower your future.
Leadership Team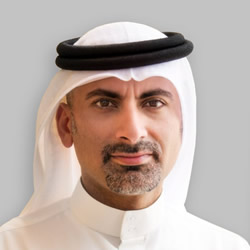 Khaled Al Huraimel
CO-FOUNDER AND CHAIRMAN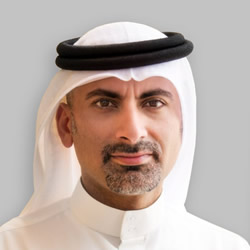 Khaled Al Huraimel
CO-FOUNDER AND CHAIRMAN
Khaled Al Huraimel is the Group Chief Executive Officer of Bee'ah, and has served in this capacity since August 2009. Under his leadership, Bee'ah has transformed from a waste management company to a sustainability pioneer which is setting new benchmarks for quality of life across the MENA region.
Khaled has been the driving force behind Bee'ah's vision for the future, facilitating the achievement of several remarkable milestones, such as building the first waste-to-energy plant in the Middle East through the Emirates Waste to Energy Company, a joint venture with Masdar. He established ION, the first sustainable transport company in the UAE; and founded Evoteq to lead digital transformation through the creation of disruptive, technological platforms.
Taking the helm when Bee'ah was in the preliminary stages of pursuing a zero-waste ambition, Khaled embraced this ambition and took it even further. He implemented state-of-the-art solutions and a unique approach to a circular economy, supporting Bee'ah to establish the UAE's first fully integrated waste management complex and to achieve the highest waste diversion rates in the Middle East. From improving the quality of natural resources like air and water, to executing awareness initiatives for communities, Bee'ah has taken a holistic approach to environmental management under Khaled's stewardship.
Khaled has led the diversification of Bee'ah's portfolio, investing in ventures ranging from renewable energy, to healthcare, mobility, and technology, executing an all-encompassing master plan to raise living standards across the region. Championing the Middle East's move towards green architectural solutions, Khaled is also overseeing the establishment of Bee'ah's new headquarters. Designed by Zaha Hadid, the sustainable, net-zero energy building is slated be the smartest office in the region.
Prior to joining Bee'ah, Khaled held leadership roles at ENOC, Nakheel and Arabian Global Investments, using innovative insights to achieve remarkable results. He also founded several successful startups.
Khaled graduated with a Bachelor's degree in Marketing, from King Fahd University, and an MBA from the University of Bradford. He also graduated from the Harvard Business School's prestigious Senior Executive Leadership Program and the Dubai Leaders Programme at the Wharton Business School.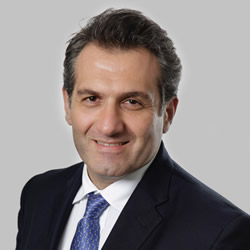 Patrick Samaha
CHIEF EXECUTIVE OFFICER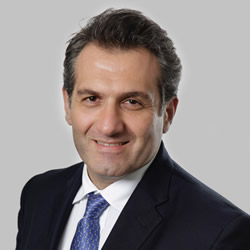 Patrick Samaha
CHIEF EXECUTIVE OFFICER
Patrick Samaha is the Chief Executive Officer at ArabClicks -a subsidiary of Morexa DMCC- and is responsible for the daily operations and business strategy of the company.
Patrick has over 25 years' experience leading advertising and communication for global media networks and brands, driving growth both in the MENA region and internationally. Before joining ArabClicks, Patrick was Chief Commercial Officer at Sky News Arabia and Senior Vice President for Zee Entertainment, as well as serving as General Manager for Viacom's Middle East office.
Patrick holds a Master's Degree in Marketing and Communication from the 'Sorbonne' University in Paris.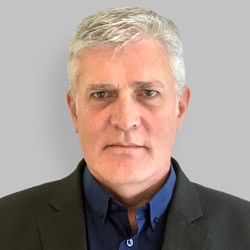 Kobus Booysen
CHIEF FINANCIAL OFFICER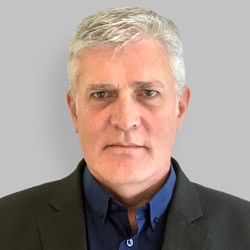 Kobus Booysen
CHIEF FINANCIAL OFFICER
Kobus Booysen is the Chief Financial Officer for ArabClicks, with specific focus on treasury, payments and risk.
Kobus has over 20 years' experience in various financial and risk roles in the e-commerce and fintech industries. Before ArabClicks, Kobus served as the CFO for a multinational prepaid card issuer and a London-based EMI start-up. Previously, Kobus was the VP, Head of Customer Relations and Head of Client Finance and Treasury at MasterCard Payment Gateway Services. Before that, based in Montreal, Canada, Kobus was the CFO for a leading e-commerce and digital services provider.
Kobus holds an MBA specializing in Executive Management and a post graduate diploma in Business Administration from the School of Business, University of Cape Town, South Africa. His research thesis focused on cryptocurrencies, remittances, social innovation and financial inclusion.
OUR TOP AFFILIATE PROGRAMS